To take part in the Young Scientist School please fill up the following form not later then 4th of September. Participation is free

---
Thursday 06.09, Young Scientist Schools
UWBUSIS-2018 YSS Program
1. Speaker: Prof. Gaspare Galati (1 hour)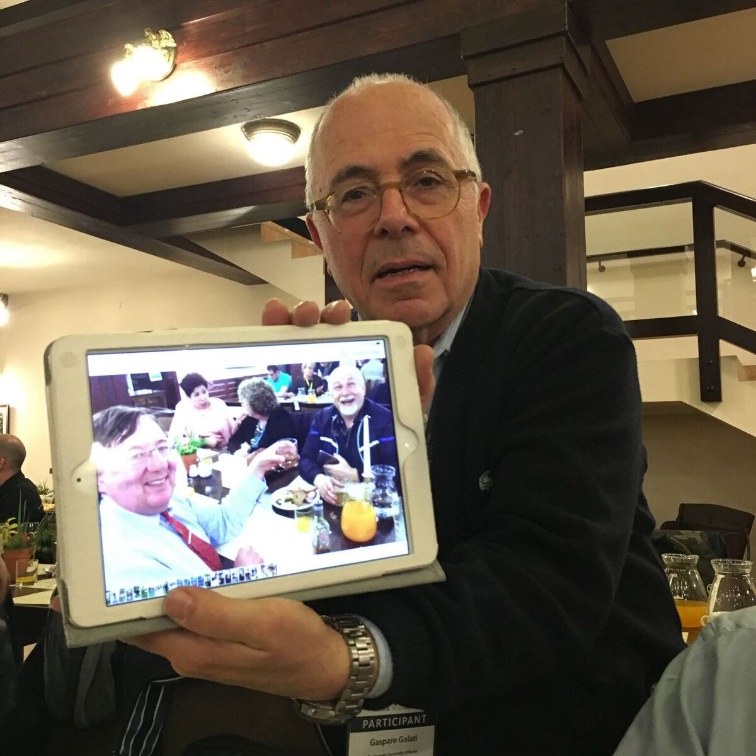 Gaspare Galati is a Full professor in the Telecommunications department at the Tor Vergata University in Rome. Here he teaches Fundamentals of Radiolocation and Theory of Random Phenomena. His scientific activity focuses on telecommunications, signal processing, theory of detection and estimation, satellite navigation, air traffic control and in particular radar technology and systems within their numerous applications, including the control/management of air traffic and airport traffic.
Gaspare GALATI received the Dr. Ing. Degree (Laurea) in Nuclear Engineering in 1970. From 1970 till 1986 he was with the company Selenia (Finmeccanica group) where he was involved in radar systems analysis and design and, from 1984 to 1986, headed the System Analysis Group. From March, 1986 he was associate professor at the Tor Vergata University of Rome; from November 1996 to 2017 he is full professor of Radar Theory and Techniques at the Tor Vergata University. In 2017 he has been designated Honorary Professor by the Ministry of Education. His main interests are in Radar theory and techniques, Detection and estimation, Noise Radar, Navigation and Air Traffic Management. He is author/coauthor of about 300 papers, 20 patents and 10 books on those topics. Within the AICT (Associazione Italiana per l' ICT) he chairs the Remote Sensing and Guidance Group. He has been chairman of the Signal Processing & Aerospace and Electronic Systems Chapter of the IEEE – Italy, and member of the Executive Committee (ExCom) of the Italy Section of the IEEE.
Talk title is "Field Experiments vs. Computer Evaluation: Radar Cross Section Trials in Tor Vergata Area"
Experimental research activities are rich of surprises and more challenging than computer
simulations and analytical evaluation. A study case is presented referring to the calibration of X-
band pulse radars with standard reflectors in the complex environment of Tor Vergata area.
2. Speaker: Prof. Oleg Lazorenko (1 hour)
Oleg Lazorenko is Professor of High Mathematics Department, and Head of General Physics Department in the Faculty of Physics at V. N. Karazin Kharkiv National University, Kharkiv, Ukraine. He received the Master's degree in Radio Physic and Electronics from V. N. Karazin Kharkiv National University, Kharkiv, Ukraine, in 1993. After receiving the Master's degree, he joined the research group of Professor L. Chernogor at V. N. Karazin Kharkiv National University. There he worked on theoretical investigations and numerical modeling of propagation of ultra-wideband radio signals in the near-to-Earth space and received his PhD in 1999 from A. Ya. Usikov Institute of Radio Physics and Electronics of National Academy of Science of Ukraine. Continuing his researches on the modern methods of analysis and processing of the ultra-wideband processes, Dr Lazorenko completed his professional education in 2010 with receiving his DoS in Physics and Mathematics from V. N. Karazin Kharkiv National University, Kharkiv, Ukraine. He is widely published and is the author of over 130 scientific papers and articles. His research interests deal with the ultra-wideband, non-linear and fractal signals and processes, the non-traditional methods of analysis and processing of signals and processes, the non-linear and fractal physics and radio physics.
Dr Lazorenko is a professional lecturer. He read the lecture courses on Methods of Mathematical Physics, Modern Methods of Analysis of the Signals and Processes, Nonlinear Physics, Fractal Physics, System Spectral Analysis and Fractal Analysis for different year students at the Faculties of Physics, Radio Physics and Biology in V. N. Karazin Kharkov National University.
Dr Lazorenko is a Member of the Editor Board of 'Vestnik of V. N. Karazin Kharkiv National University, Series Physics'. In 2010 Dr Lazorenko was elected academician of Academy of Science of Applied Radio Electronics. He has supervised 2 PhD students during his career.
Talk title is "Fractal Ultra-Wideband Signals and Processes: Analysis and Nature"
In the middle of 1990th, the ultra-wideband signals attracted the attention of researcher in different brunches of science and technology. Having significant advantages over traditional narrowband and wideband signals, they led to a real 'ultra-wideband' revolution in radar, remote sounding, telecommunications etc. Moreover, many processes in nature were appeared to be ultra-wideband ones. Other hand, in the same time, another modern revolutionary concept, a fractal concept, began to gain an increasing number of supporters among physicists and engineers. A new class of signals, fractal signals, was appeared to be very useful for many practical applications. The effective methods of the fractal and multifractal analyses were successfully created. At the same time, many natural processes were shown to be fractal. According the non-linear and the fractal paradigms, the non-linearity and the fractality are the fundamental properties of the world. Of course, properties of nonlinearity and fractality should have ever met in one object. Such object known as a 'fractal ultra-wideband signal' was proposed. in 2004. The advantages of the fractal signals and the ultra-wideband ones were united. Moreover, many different processes in nature and were appeared to be fractal ultra-wideband ones. Two such processes, namely, the gravitational waves and the infrasonic acoustic signals generated by the Chelyabinsk meteoroid fall will be considered and discussed in detail at our lecture.
---
IEEE EMC YSS Program
Speaker: Prof. Alistair Duffy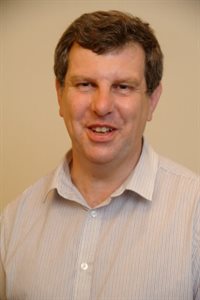 Alistair Duffy is Professor of Electromagnetics, and Associate Dean of Research and Innovation in the Faculty of Technology at De Montfort University, Leicester, UK. He received the Bachelor's degree in Electrical and Electronic Engineering and an MEng degree from University College, Cardiff, UK, in 1988 and 1989, respectively. After receiving the Master's degree, he joined the research group of Professors Christopoulos and Benson at Nottingham University. There he worked on experimental validation of numerical modeling and received his PhD in 1993. Dr Duffy completed his professional education in 2004 with an MBA from Open University, UK. He is widely published, with over 200 technical papers and articles, mostly on his research interests of validation of computational electromagnetics; physical layer components, particularly communications cabling, and electromagnetic compatibility testing.
Dr Duffy has contributed to many successful conferences through refereeing functions or organising committee responsibilities. He currently serves on the Board of Directors of the International Wire and Cable Symposium, which attracts approximately 1,000 delegates annually. He is an Associate Editor for the IEEE Transactions on EMC and an Associate Editor of the ACES Journal. Other professional activities include standards body work in the UK (British Standards Institute) and in the IEEE, where he is currently Chair of the EMC Society's Standards Development and Education Committee (SDECom). He is also the Society's Global EMC Symposium Coordinator. From 2008 to 2009 he served the IEEE EMC Society as a Distinguished Lecturer. In 2015, Dr Duffy was elected to the grade of IEEE Fellow for the development of validation methods in computational electromagnetics.
Dr Duffy was a Series Editor for undergraduate textbooks published by Butterworth-Heinemann (now part of Elsevier) and SciTech Publishing (now part of the IET) on EMC. He has supervised 20 PhD students during his career.
Talks titles are
1. "
Think physically to help understand the fundamentals of electronics and electromagnetics
"
It is common for electronics courses at university to start with abstract concepts such a voltage, current and resistance. This can make the subject a difficult one in which to develop an understanding from the start. Further, an electromagnetics course will typically start with more abstract concepts and become mathematically quite challenging without strong links to the electronics with which it is related. However, by focussing on electronics as the study of the electron, and visualising how these charge elements interact, the relationship between electronics and electromagnetics becomes stronger and is dominated by the ability to 'visualise' the system rather than to understand the equations: the equations simply become a 'short hand' way of describing the system we see. This presentation encourages the audience, at all levels, to return back to simple ideas in order to help build the understanding of challenging and abstract concepts.
2. "
Techniques from the arts and humanities to help write better reports and papers
"
A report or a paper should tell a story. Like a good story, it should develop characters, it should have a plot, a climax and a resolution. Like a good story, it should have a meaningful structure.
"A picture is worth a thousand words." So, clearly, if we introduce an illustration into our work, should we need to talk about it? We should probably discuss what we see that we want the reader to see. Just as if we were explaining why we feel a work of art is beautiful (or ugly).
Finding references for our work can feel like working hard in a dusty library to uncover a significant document. There are clearly parallels: the references were written in the past and are therefore historical documents to be analysed.
This presentation looks at techniques and tools from the arts and humanities that can be used during the writing of technical materials to maximise their readability and value.
---
Owing to support of EuMA we announce the contest for the best paper among young scientists (up to 35 years old). To participate in the contest the paper should be accepted for oral presentation and presented in English personally by a young scientist.
Within the conference, Young Scientist School on UWB and SP problems will be held. (without registration fee) 
---
Additionally, IEEE Ukraine Section (Kharkiv) SP/AP/C/EMC/COM Joint Chapter hold the IEEE EMC Young Scientist School with the lectures given by world-class experts in Electromagnetic Compatibility field. The IEEE EMC Young Scientist School venue is O. S. Popov Odessa National Academy of Telecommunications. Preliminary date is 6th of September (without registration fee)